12H Dance it's a dance company created in 2018 and based in Berlin, Germany; it's directed by Moonsuk Choi /South Korea and Yamila Khodr /Argentina-Germany.
The 12H Dance project is based on cultural exchange and international cooperation through art, between South Korea - Germany - Argentina.
12 hours is the time difference between South Korea and Argentina. Both countries are in literally opposite sides of the Globe, yet, they have a lot in common.
We believe we can make a political and social bond with culture, furthermore a bond and interchange between countries.
According to our personal beliefs and experiences, art offers great tools in order to build bridges between different cultures and contribute to minimise conflicts between them in order to live in peace.
We wish to build bridges, not walls.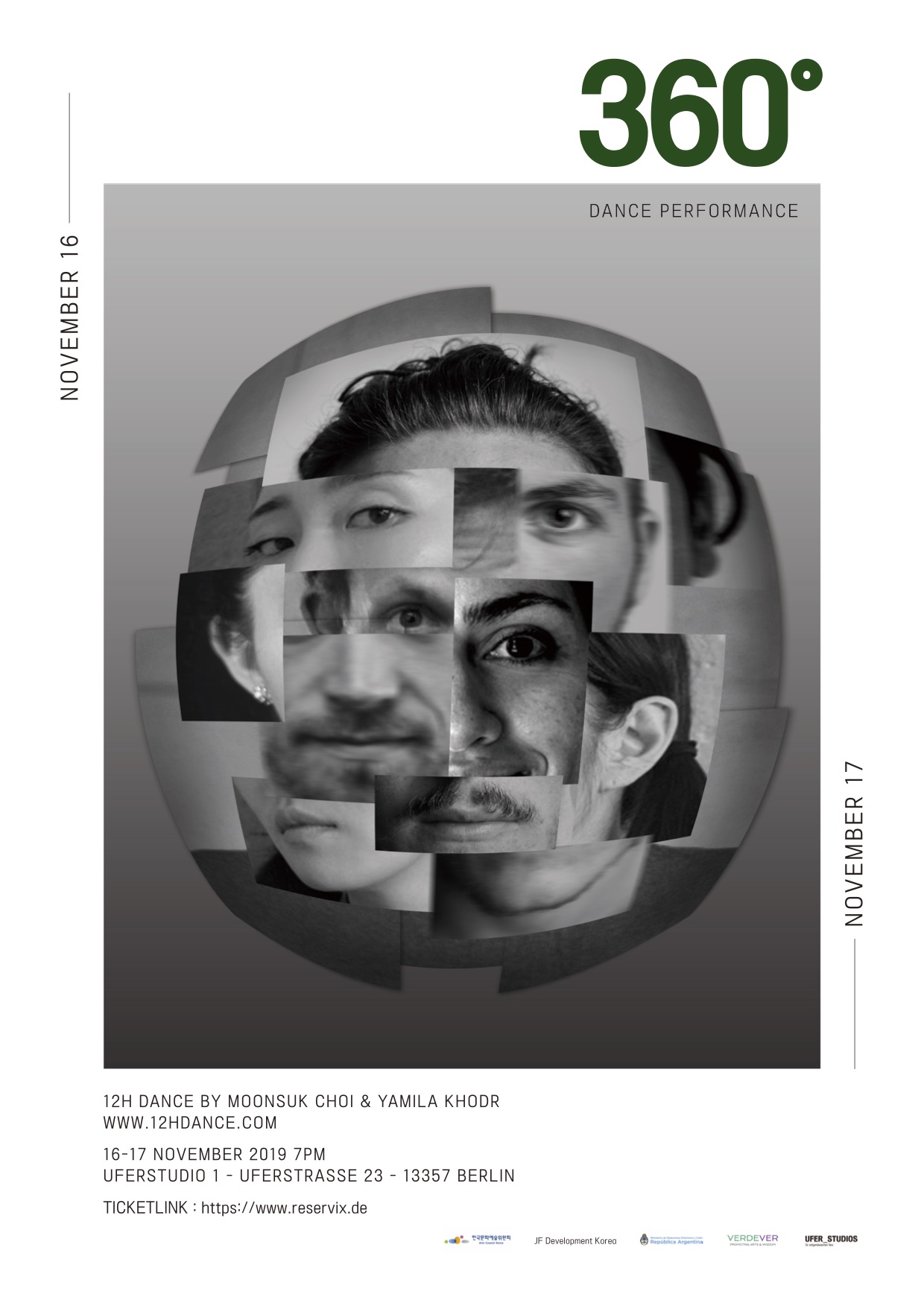 360° Premiere
16 November 2019 at Uferstudio 1, Berlin
Description:
Departing from our personal migratory stories, we want to explore the state of
"the in Between"
What we are, where we come from, what we leave behind, what we adopt and how we build ourselves in a differ-ent and changing society
This work deals with new beginnings, the uprooting and the process of adaptation.
It is a lonely way of questioning, obstacles, torn
Between frustration and hope
Between South and North
Between memories and dreams
Between East and West
Always on the way in Between.
A 12H Dance production in collaboration with VERDEVER. With the support of Arts Council Korea , JF Development Korea. Sponsored by the Argentinean Ministry of Culture, declared of cultural interest.