The multi-layered worlds with which the Zurich based Company MAFALDA, directed by the argentinian choreographer Teresa Rotemberg, fascinates its audience are of a very particular character. At times narrative, at times abstract, the company combines sophisticated, often highly virtuous dance elements with all kinds of theatrical devices. MAFALDA's cosmos is full of funny, whimsical, thoughtful and poetic images and scenes; comedy and tragedy are often close to one another. Over and over again the company strives to question realities, the continuing theme is the acceptance of deficits, diversity and change. MAFALDA's creations are designed to appear lightweight and ironic but repeatedly deal with the big questions of our life and coexistence.
Since 2016 we work together in the international management, we made tours and facilitated workshops for children and artists in Latin America, Europe and Africa.
Pieces for children and workshops: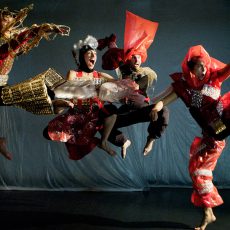 Dream beautifully bad!
Dance theatre for children
Audience:
7+ years old
Origen:
Switzerland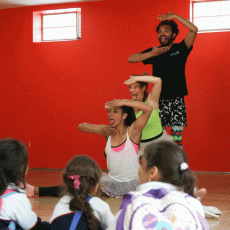 Workshop for artists
Generating content for children through dance
Audience:
Performing artists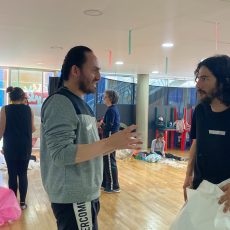 Workshop for artists
Generating a piece for the youngest audience
Audience:
Performing artists, plastic artists, musicians.
We reach our young audiences through festivals, institutional and cultural events, theatres and NGOs. We are planning our agenda and tours 2023/24. We are ready to perform in your city!